Looking for continuing education information? click here.
Check your Insurance License with 2 easy steps:
---
Follow these 2 simple steps:
---
Step 1
The first step is to head over to the Sircon website's Pre-Licensing Education Transcript Inquiry
Example Screenshot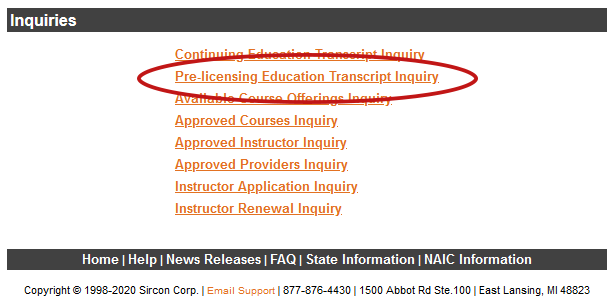 Select your State from the dropdown.
Enter your SSN (last 4 digits only), last name (as it appears on your DOI license) and birthdate in MM-DD-YYYY format.
Click the Submit button.
Example Screenshot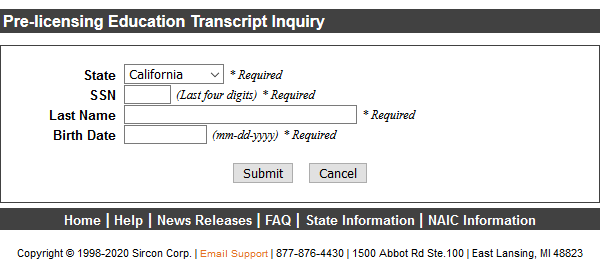 ---
Step 2
This page provides your license information. If you need to check on what continuing education requirements you have click HERE.
Example Screenshot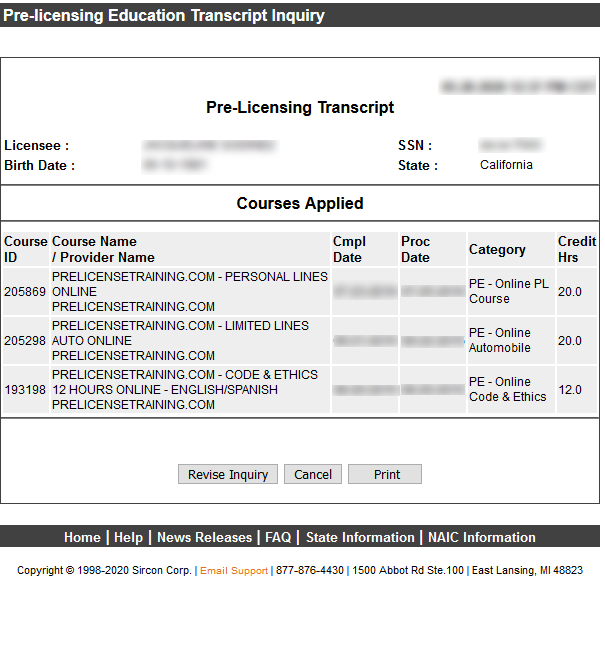 You are done!
If you need any help with your information please let us know.